Wasatch Front GPS Network
(Click station for time series.)
We process the CGPS data, with IGS precise (final) orbit, using BPE (Bernese Processing Engine) . The daily solutions of station coordinates are constrained to seven remote NGS CORS sites (ALBH, DRAO, GOLD, MD01, NLIB, PIE1, QUIN) in an ITRF2005 reference frame.
To get the time series (residual plot) of each site, we use the Helmert transformation to translate and rotate the station coordinates onto a stable North American reference frame, WUSC.
Apr 2005-Mar 2012 Wasatch Front GPS-Derived Horizontal Velocity Map was solved with respect to the mountain block east of the Wasatch fault.
<!center> <!table border="1" cellpadding="1" cellspacing="1" width="620"> <!tr align="left" valign="top"> <!td>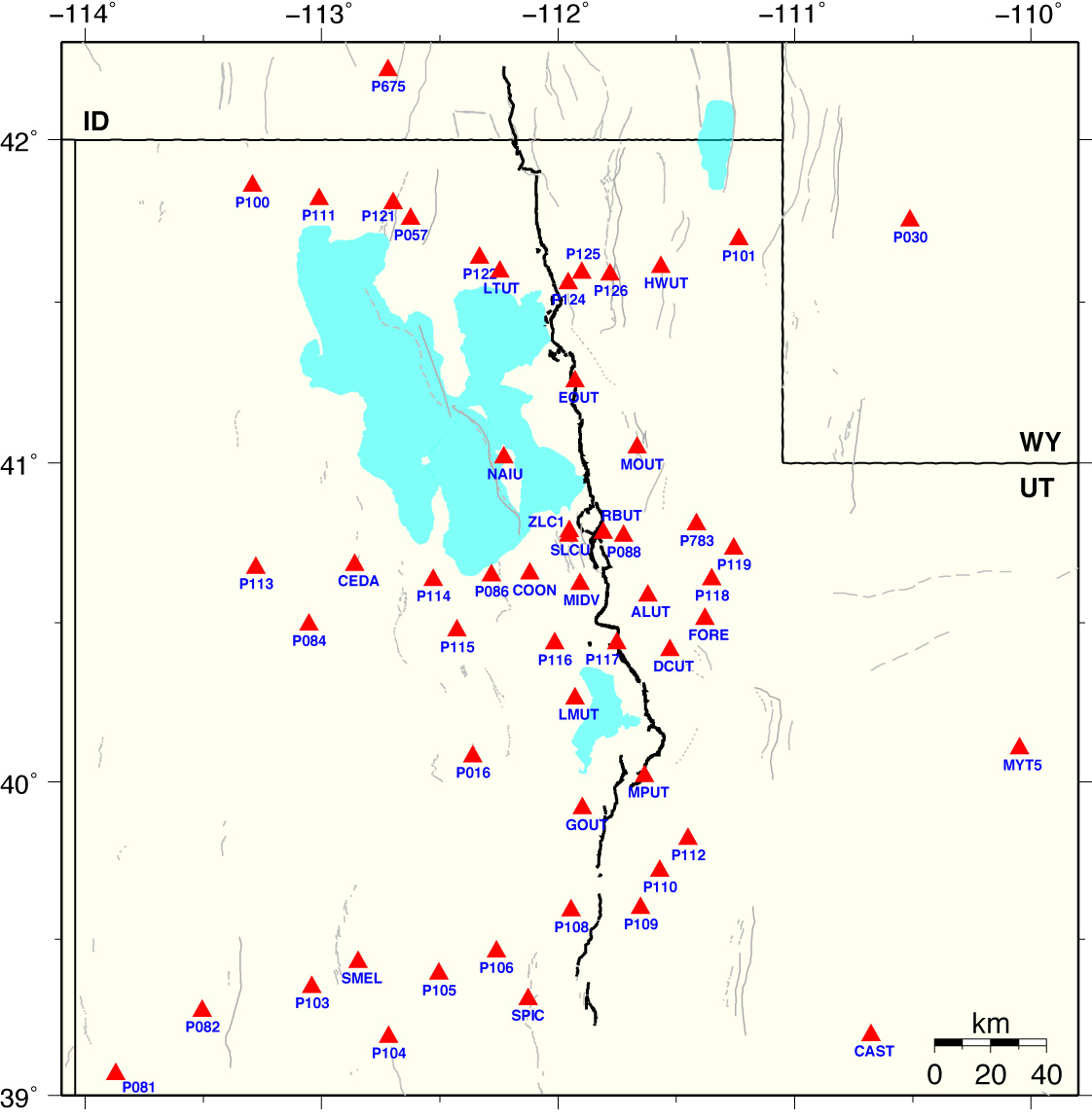 <!/td> <!/table> <!/center>
Go to Yellowstone-Snake-River-Plain GPS network page
Go to Seismology and Active Tectonics home page
For questions regarding this page, contact Jamie Farrell
Research supported by NSF-EarthScope, and U.S. Geological Survey Earthquake Hazards Program.